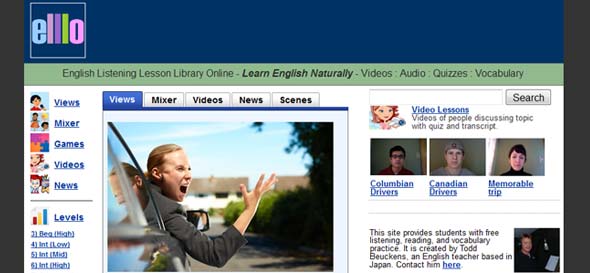 elllo.org - English Listening Library Online
elllo.org provides EFL students with free listening, reading, and vocabulary practice. It was created by Todd Beuckens, an English teacher based in Japan.
The site provides free listening lessons for ESL students from high-elementary level upwards. There are currently in excess of 1000 audio lessons to try, all with additional activities. The latest audio lessons include slide shows, text views, audio notes and more. These English audio lessons cover a huge variety of topics and have taken over 6 years to accumulate. If you want to practice your listening skills, visit this site. You won't be disappointed.
Visit this site