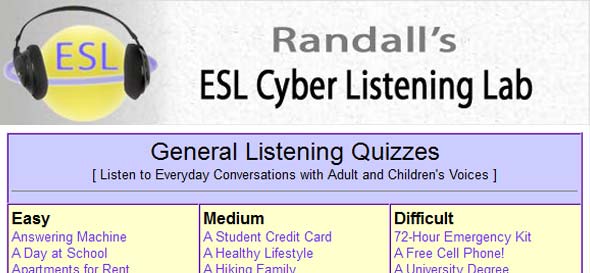 Randall's ESL Cyber Listening Lab
Randall's ESL Cyber Listening Lab is one of the best-known ESL student resources on the web, and one of the best for students who want to improve their listening skills.
Each listening activity on esl-lab.com has a variety of vocabulary quizzes to help you review and improve your listening and speaking skills (there is also guide for new users here). Although it is better if you complete the discussion, listening, and vocabulary practice first, you can go to the vocabulary quizzes for practice if you prefer.
Visit this site