Full-time English Teacher wanted in Lugo, in Italy
The British School in Lugo (near Ravenna in Italy) is looking for a full-time English teacher to work from the second week of March 2014 until the end of July 2014, with the possibility of extending employment to the 2014-2014 academic year. The school is looking for a young, enthusiast teacher (BED) BA/BSC with a (QTS).
The succesful applicant will teach Young Learners (age of 3-12) and also adults. The normal working week will cover 25 hours a week from Monday to Saturday but may include up to 30 hours per week in certain periods. The school is a Cambridge Preparation Center and so knowledge of the Cambridge Young Learners exam would be an advantage. There is also the possibility of training as a Cambridge Speaking Examiner if the candidate has the necessary requirements. EU national preferred.
Compensation
The salary is to be agreed in an interview with the School Director after an interview with the school D.O.S. The school offers an English contract with salary plus bonuses (to be specified) at Christmas, Easter and at contract end.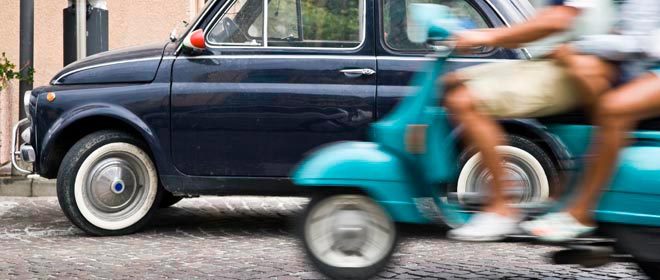 Teach English in Italy
Having a qualification to teach English can be your passport to living almost anywhere in the world, quite literally, if you plan to teach English as a second language.
Click the button below to read more about a life less ordinary....

Interested in this teaching vacancy?
If you are interested in applying for this job teaching English in Italy, click the button below to open your email program and send your CV and letter of application directly to Jackie McCormack, Director of Studies at British School, Lugo. If you don't have an email program on your computer, the apply button won't work for you. In which case, send your application with the same attachments to: lugo (at) britishschool (dot) com (Date added: 02/03/2014)