Mothertongue English Teachers wanted in Napoli
English Teacher Required in Napoli. The Union Jack School of English based in the historical centre of the picturesque city of Naples, Italy, is currently recruiting mother-tongue English teachers for positions for the academic year October 2014 - June 2015.
Teachers are guaranteed a minimum of 18 hrs teaching per week at a rate of 15 Euros per lesson paid on a monthly basis, from Monday to Friday, times usually ranging between 13.30-19.30, but morning work may also be available and paid as overtime.
The English courses run by the school are organized at students' homes, so some travelling is involved, but the distance from one lesson to another is minimum.
Applicants must possess a Degree and a complete knowledge of all Cambridge exam certificates (KET-PET-FCE-CAE) and Trinity College of London exams from levels 1 to 12. At least 1 year's teaching experience is required and an outgoing character is necessary as you will be dealing with students aged 7 and above.
If you are interested and would like to each in Napoli, E-mail a copy of your current CV with a recent PHOTO and telephone number to Dawn Kerry Reynolds, course director. Union Jack will re-consider any previously unsuccessful applicants who wish to apply again. Union Jack wishes to thank applicants in advance for their interest.
Advertiser: Union Jack School, Via Sedile di Porto, Napoli, Italy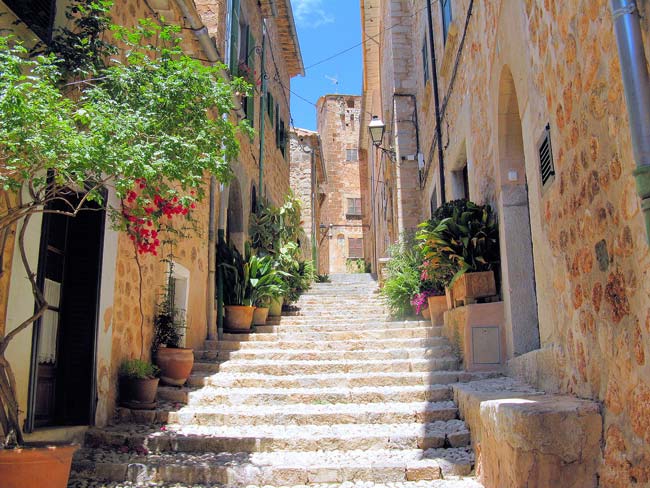 Teach English in Italy
Having a qualification to teach English can be your passport to living almost anywhere in the world, quite literally, if you plan to teach English as a second language.
Click the button below to read more about a life less ordinary....

Interested in this teaching vacancy?
If you are interested in applying for this job teaching English in Napoli, click the button below to open your email program and send your CV and letter of application directly to Dawn Reynolds at The Union Jack School of English. If you don't have an email program on your computer, the apply button won't work for you. In which case, send your application with the same attachments to: info (at) unionjackschool (dot) it (Date added: 15/03/2014)