ESL Gold
ESLgold.com is one of the best free English language resource websites for ESL teachers and students of English as a second language, providing thousands of pages of free information and resources for both students and teachers.
There are free English resources and exercises for the main English language skills; speaking, listening, reading and writing, plus sections on English grammar, English vocabulary, idioms, and lots more. Each section provides material for ESL students of every level, from beginner to advanced.
Aside from being very good for students, the site offers a wide range of teaching resources for the ESL teacher. The website is easy to use and navigate and hasn't been ruined with lots of adverts. It is one of our favourites and well worth visiting.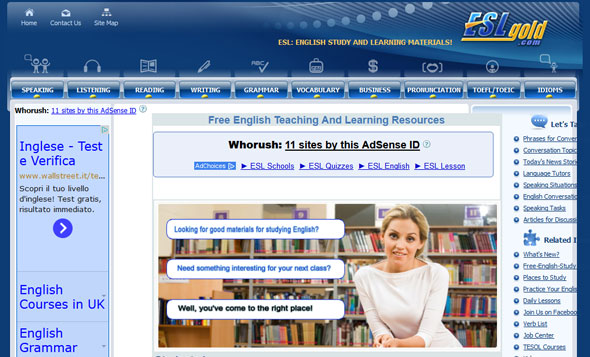 If you like us, Share us!