www.esolcourses.com
ESOLCourses.com is a free English language resource website, run by a qualified and experienced qualified teacher, providing free English language courses online to students improve their English. There are free interactive listening lessons, reading exercises, quizzes and games.
The site provides free English courses for beginners, pre-intermediate and intermediate levels, plus advanced and IELTS students. There are also sections on vocabulary, reading, writing, English grammar and English for work, and plenty of exercises and quizzes to try. The site also provides help for teachers looking for lesson ideas to use in the classroom.
Even better, this site isn't full of adverts! If you're studying English at any level, this site is worth a visit.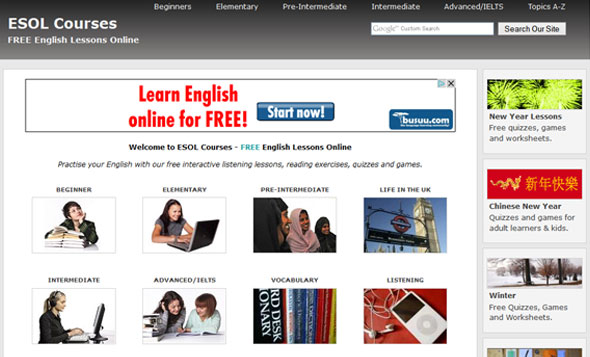 If you like us, Share us!