Michael Rosen's website
Michael Rosen, is a broadcaster and writer and also a former Children's Laureate. His poetry appeals to both adults and children and his wonderful site is full of examples of his poetry, videos of him reading or performing his poetry, and a lot more.
This isn't only a website for people who like poetry, it's a website for everybody; for kids who've never read poetry before, for teachers or parents who want to know how they can introduce children to poetry and, of course, for grown-ups who want to know why Michael Rosen is so famous. So, suitable for adults and children, students and teachers, ESL students and teachers and native speakers, Michael Rosen's poetry is both educational and fun.
Don't take our word for it; visit the site and read for yourself.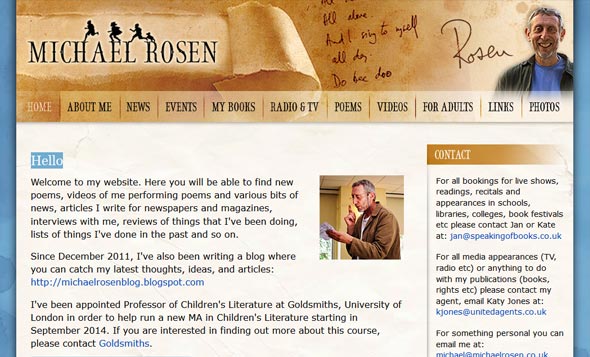 If you like us, Share us!