Tweet Speak English
Tweet Speak English is a site aimed at improving spoken English by providing students with a podcast of great examples of useful English from Twitter. In each lesson, students can find explanations about the pronunciation and things to be careful about, how to use the phrase, and more examples in short situational stories.
Tweet Speak English takes popular English phrase examples from Twitter and records them. This way, you can practice listening to and speaking natural English to improve your communication skills. Lessons are made from tweets that use common, interesting, or helpful English. There are 3 levels of English lessons; Hatchling (Basic English), Fledgling (Intermediate English) and Flying High (advanced English). There are also separate lessons for English Phrasal Verbs.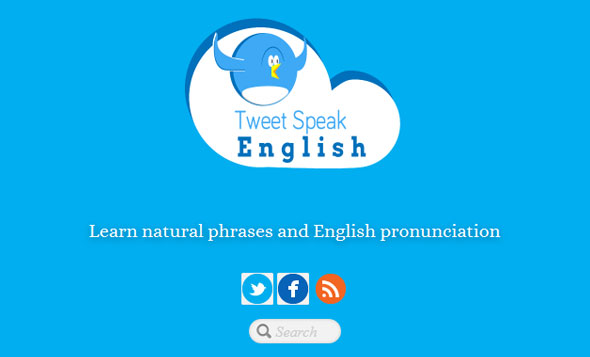 If you like us, Share us!