Il Docente - Origgio
Il Docente is the website of an English teacher living and working in the Saronno and Milano area of Italy. Il Docente provides one to one or group lessons, both for private students and companies in and around Milano. An independent English teacher and a member of the Insegnanti-Inglese group of English teachers in Milan and Lombardia, Il Docente offers Business English and General English courses for ESL students of all levels from elementary to proficiency, plus English lessons for specific purposes such as preparing for job interviews in English.
Se sei alla ricerca di un corso di inglese a Milano o Saronno, vorrei aiutarti. Se sei uno studente privato sono in grado di fornirti un corso di inglese generale, per aiutarti a migliorare il tuo livello per motivi personali, oppure per ottenere delle certificazioni ufficiali. Sono esperto nel preparare gli studenti per esami sia per studenti che stanno iniziando che per coloro che frequentano l'università. L'inglese è la lingua internazionale degli affari, e parlare correntemente l'inglese può aiutare la tua carriera, o magari aiutarti a trovare un lavoro migliore, quindi forse preferiresti un corso di inglese commerciale. Il Docente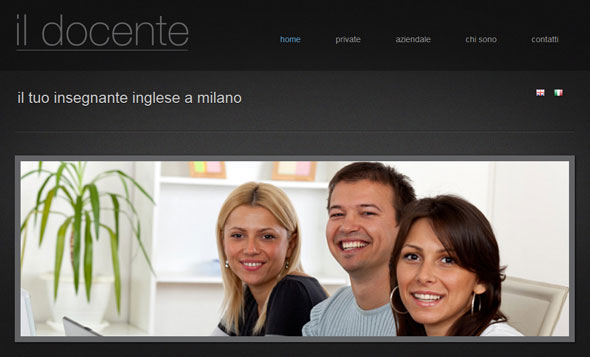 If you like us, Share us!