Access English
Having spent many years as Head of English in Staffordshire and Birmingham, and having much experience as an examiner, writer of textbooks and PGCE trainer, I formed 'Access English' in February 2012 to provide resources and consultancy services to secondary English faculties.
Key stage 3 resources take the shape of whole schemes of work that include classroom presentations, presentations for a school's VLE platform, student workbooks, APP referenced peer assessment materials, differentiated activities and full teachers' notes. GCSE resources follow a similar structure, but are referenced to the examination criteria of the four 'home' examination boards.
Consultancy work can be with groups of students (a package entitled 'Making the Grade'), but can also be with English faculties or with individuals, as a 'once only' occasion or set withing a faculty improvement plan.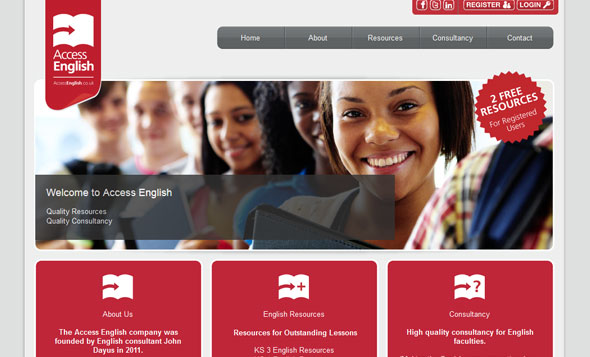 If you like us, Share us!