Heacademy
The Heacademy website provides a home for a large proportion of the resources generated or collected by the former English Subject Centre, which supported the development of teaching and learning in English Literature and Language, and in Creative Writing in UK higher education.
The website provides teachers with a superb English language resource with contents organized in thematic and curriculum areas; case studies, project reports, and links to electronic versions of printed guides and other publications.
The resources include 'The Pool' which is a collection of Open Educational Resources to support the professional development of English lecturers, also intended to help teachers share teaching ideas with each other. There is also the WordPlay magazine archive of articles, reviews, and reports written by HE colleagues in the subject and providing a vibrant, reflective and discursive forum for teaching and learning issues.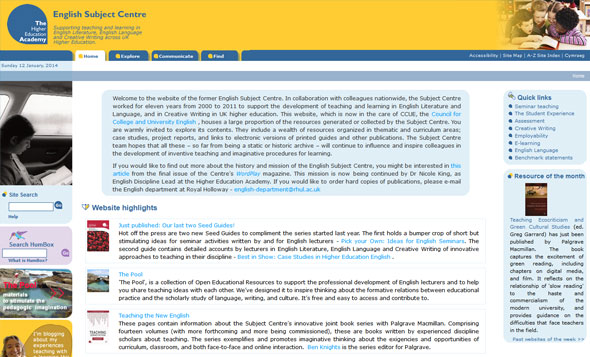 If you like us, Share us!