OERcommons.org
Accessible to anybody, teachers or higher level students can use OER Commons to find free-to-use English language teaching / learning materials and courses from all around the world.
The OER resources are divided both by subject category and level grade, making it easy for you to find what you're looking for. These is a section devoted to English language but teachers may equally find items of interest in other subject fields, especially for those dealing with higher-level students.
Open Educational Resources (OER) are teaching and learning materials that you may freely use and reuse, without charge. Teaching materials include; full university courses including readings, lecture videos and notes plus homework assignments, interactive mini-lessons on a specific topic, ebooks, elementary and high school (K-12) lesson plans, worksheets and activities.
OER is a relatively new movement in education; educators and learners as well as learning institutions are driving its development. OER provides an alternative to the rising costs of education. For example, in some countries like South Africa, some educators and learners are tapping into OER as the only source for textbooks. OER provides an opportunity to try new ways of teaching and learning.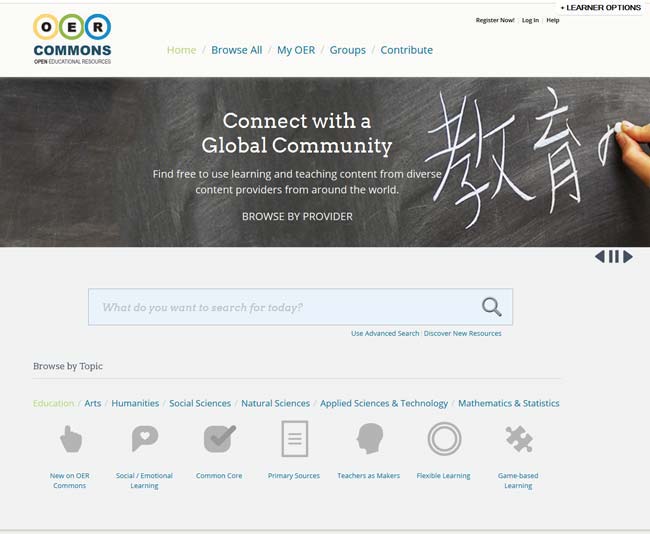 If you like us, Share us!