Basic tips for finding a teaching job
Article by: Susan Brooks, Education Recruitment
Working as an English teacher can be fun, but finding a good teaching job can be a very difficult task. There are only a limited number of teaching jobs available and, at least in most schools, once a job has been filled it stays filled, maybe for decades. Few teachers quit their jobs without first finding a new one, so this makes finding work even harder for new entrants to the market, especially in these difficult times.
It's fair to say that these days, with high levels of competition for more or less every job, if you want to find a job as an English teacher you need to be impeccably prepared for every stage of the application and recruitment process, starting with the very first step: writing your CV.
Writing a good quality CV
Strangely, some job-hunters are guilty of paying too little attention to their CVs. With good jobs hard to come by, a teaching vacancy may attract hundreds or even thousands of applicants. A poorly presented or badly written CV will often find its way into the nearest bin in such cases. A successful CV should stand out and explain what you have achieved in your career. It must be clear, concise and well-organised.
This means that your resume has to stand out among the rest. You need to make sure that you have a clear, organized, and concise resume to recommend you for the position. You should also check and double-check your spelling and grammar. Teaching resumes or cover letters with spelling and grammar errors will usually find their way to the wastebasket. Not just that, but as you intend to teach English, be sure to proof-read your CV for errors before sending it!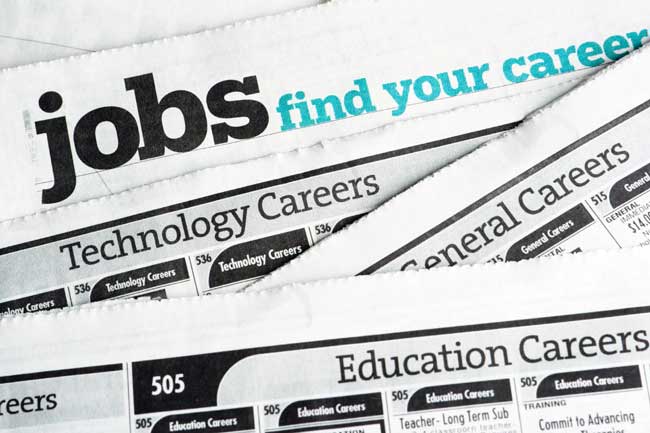 Send a cover letter
I never cease to be amazed when I receive an envelope or email that contains a CV without a cover letter. If your CV should be full of useful information, your cover letter should be your salesman. Many employers bin unaccompanied CVs simply because they demonstrate that the applicant hasn't demonstrated adequate planning skills.
Interview nerves
It's easier said than done, of course, but don't worry if you're feeling nervous before your interview. Almost everybody does and a professional interviewer, or human being, will be aware of this and try to make you feel more at ease. Set yourself at ease by at least feeling the part. Make sure you arrive for your interview looking like a professional teacher. Teachers, no matter what school or type of school they work for, reflect their employer. Very few schools consider themselves to be untidy or inappropriately presented, and yet a surprising number of teachers forget this. You almost certainly won't need to wear a suit to work, but you're taking a gamble if you attend an interview in anything casual. Your aim at an interview should be to convey professionalism and authority. It will help you feel the same.
Have something to say?
If you're involved with English language teaching, and have something that you'd like to share with other teachers, send it to us. If we think it's interesting, we'll publish it.
We're happy to hear from individuals who would like to write one-off articles and also those of you who are interested in contributing regularly. We'd particularly love to hear from anybody interested in writing something along the lines of a teacher diary. You wouldn't need to write every day, not even every week, but fairly regularly.
If you're interested, click any of the 'submit an article' buttons you find in this section to get started.