Teaching English in Rome?
If you're an English teacher in Rome, romainglese.it was created for you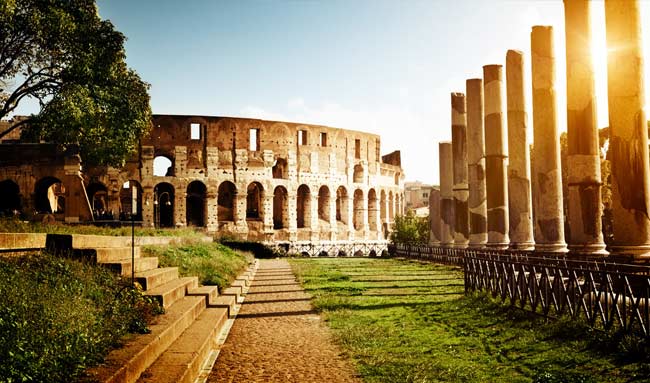 Teachers - Promote Yourself!
Marketing isn't just for schools and companies. If you want to work as a private teacher, instead of or in addition to working for a school, you'll need to promote yourself, to find clients.
It's not the only way of generating private students but having a professional website can make life much easier. It's your 24:7 salesman. If you don't already have a website, below are a few articles that you might find helpful.
For independent English Teachers in Rome
If you are an English teacher working in or around Rome in Italy, you ought to register with the RomaInglese.it teacher directory. Registration is free. The site exists to help private, independent teachers find private students, private lessons.
It started in Milan
In 2011, fed up with working for schools, a couple of teachers created a website called milanoinglese.it to help English teachers find private students in the Milan area. MilanoInglese is one of the easiest websites to use websites you'll ever come across.
Visitors to the site who are looking for an English teacher can browse the main directory, and see which teachers are available in their area. Each teacher has his or her own profile page, which provides basic details like where the teacher works, what types of lessons he or she offers, details of their teaching and other work experience, and so on. Students can contact the teacher directly from the profile page to enquire about lessons.
And so to Rome...
MilanoInglese now has a sister website, www.romainglese.it which aims to help independent English teachers in Rome. There are two websites. The first is www.romainglese.com and this is the English language teacher information website which explains what it's all about. It's also where teachers can register.
The second website is www.romainglese.it and this is entirely in Italian. This is the 'public' site where potential students can look for and contact private English teachers in their area. In addition, the site also includes a variety of free English language quizzes and practice material that visitors can use.
The romainglese.it website will probably take 6-12 months before it reaches the same levels of success enjoyed by the Milan website, but it has already started to generate interest. If you're a mothertongue English teacher and you teach English in or around Rome, register with romainglese. Registration is free and will stay free until the site is at least a year old.
Visit the Roma Inglese Information Site
If you're a mothertongue English teacher living and working in or around Rome and would like to know a little bit more about RomaInglese or simply want a little more private work, visit the Romainglese.com information site to learn more. The public site, the one students visit, is Romainglese.it. Remember, registration is free, at least until September 2014.