Introduction - working as an ESL teacher in Brazil
As the largest country in South America, with an exotic reputation, close to the USA and busy in international markets, Brazil is often one of the first countries ESL teachers add to their list of possible destinations. Teaching in Brazil offers English teaches an excellent opportunity to experience South American culture while working in international schools.
Thanks to a trade agreement with North America, English seen as an important asset for Brazilian employees and companies and so English is taught in all state schools. You may think that with the state taking a hand in the teaching of English, there is little opportunity for ESL teachers, but the work is still there. Elementary, middle, and secondary school teaching jobs in Brazil are open to licensed teachers with at least 2 years of experience at the appropriate level, as well as a relevant BA/BS degree.
Aside from available work, teaching English in Brazil is a unique and enriching experience that should appeal to many people.
Teaching / TEFL Qualifications
Whilst TEFl certification and a degree are deemed prerequisites in many countries, it is not always so in Brazil. If you do have certification, it will obviously benefit you, but many schools and companies will oblige you to attend their own in-house training programs regardless. Perhaps a more relevant qualification is a knowledge of Portuguese, the official language of Brazil.
Visas
Getting a work visa to teach English in Brazil can be very difficult. Most schools which employ teachers are unwilling to sponsor their employees for work visas, and without sponsorship you don't get a visa. It is an expensive and complicated process. However, some employers will help you; it's just a matter of finding one.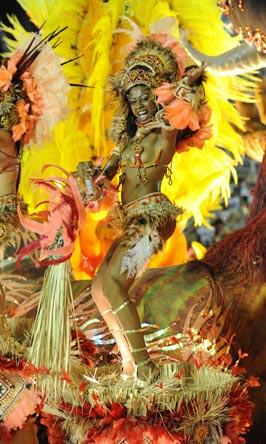 The reality is that huge numbers of English teachers working in Brazil do so on tourist visas. This is of course illegal, but seems to have become common practice. Tourist visas last for 3 months and can be renewed for a further 3 months, but you cannot stay in Brazil on a tourist visa for more than 6 months in a year. Note: we advise against working illegally. All you need to do is devote a little time and energy to finding a job with a school which recruits legally. It takes longer, but is undoubtedly worth the effort.
Life in Brazil
Life in Brazil isn't all about work and you'll have plenty of opportunities to see this amazing country. The climate in Brazil varies from tropical to temperate, the north being closer to the equator and therefore warmer than the south.
The food is another of Brazil's attractions, inspired by a mix of European, African, and Asian cuisine over the path of centuries. Famous for its sexy samba music, beaches, discos, carnivals and football, not to mention unspoilt natural beauty, tourism is a huge industry in Brazil, bringing with it a growing need for English teachers.
It's not North America and it's not Europe. Brazil is unique. You need to do a little research and be prepared for complications, but teaching English in Brazil could be the experience of a lifetime.
Becoming an ESL Teacher
Having a qualification to teach English as a foreign language can take you anywhere the world, and whilst the opportunity isn't a reason to become an ESL teacher, ESL Teaching offers you the chance to enjoy more than just an ordinary life...
Teaching English in...