Introduction - working as an ESL teacher in Italy
Italy is a popular destination for TEFL teachers and English teachers are always in demand. The climate, the food and history make it attractive to many English teachers. Despite the current recession in Italy, the worst for decades, the demand for English teachers remains strong. It is very rare these days to see a job advertisment which does not specify that applicants must have at least intermediate English. This means that even if you can't find work with a school, there is always private work available.
Working for a school
Despite the headline advertising, many language schools in Italy employ native speakers without ESL certification provided they 'feel' right. This is partly because unqualified teachers are cheaper than qualified teachers. Language schools pay anywhere between 900 and 1500 euros a month for a 'full-time' teacher. Contracts are normally for 9-10 months, meaning you don't have sick or holiday pay entitlements. Teachers are normally paid by the hour, and only for actual contact hours.
Teaching privately
There is a strong demand for private teachers, particularly in the north. Private students are most often individuals who want lessons, but many companies prefer to hand-pick private teachers rather than pay for teachers chosen by a school. However, new arrivals will struggle to find private work and, to be a successful private ESL teacher you need to have at least a reasonable understanding of Italian. Or a secretary.
Finding work
A quick google search will uncover hundreds, maybe thousands of language schools across the country. One of the best ways of finding a job is to email schools directly, but many advertise locally. Most new teachers are taken on either in September or January.
Work Visas
EU nationals don't need a visa to live or work in Italy, though you must register as resident within 3 months of arriving. Non-EU nationals will find it very difficult to obtain a work visa for teaching. In these cases, apply for a visa from your own country, to save time, money and immense frustration.
Life in Italy
Newcomers quickly get used to seeing people wearing sunglasses in bars in the evening or whilst on underground trains. To some, Italy can seem like a nation of politically-niave fashion victims, to others a museum, to others an elegant, cultured piazza.
Italian cities are very expensive places to live, and salaries are amongst the lowest on offer in Europe. It isn't too expensive to rent an apartment in the south, but most of the work is in the north where prices are much higher. Rented accommodation is freely available but the standard rental contract is 4 years, though you can bale out after a year if you pay the inevitable penalty. If that isn't enough, tax rates, gas, electricity, fuel and insurance costs are the highest in Europe. Still, public transport costs are very low.
Italy is unmistakably Italy, and that's why so many people choose it as their home. There's something for everybody to love, and something to drive you crazy, no matter who you are.
Becoming an ESL Teacher
Having a qualification to teach English as a foreign language can take you anywhere the world, and whilst the opportunity isn't a reason to become an ESL teacher, ESL Teaching offers you the chance to enjoy more than just an ordinary life...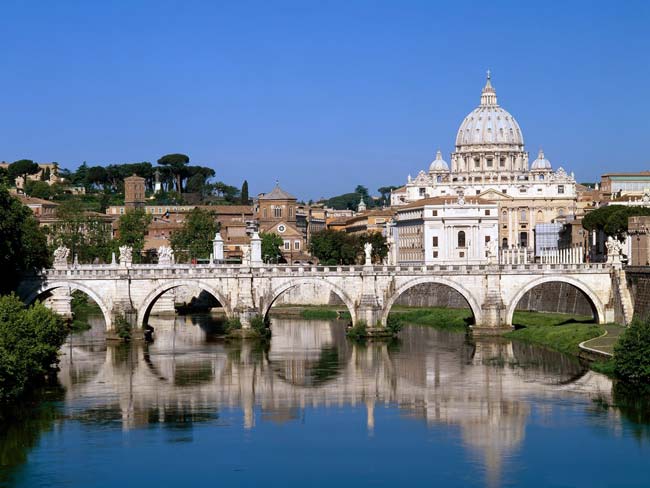 Teaching English Abroad